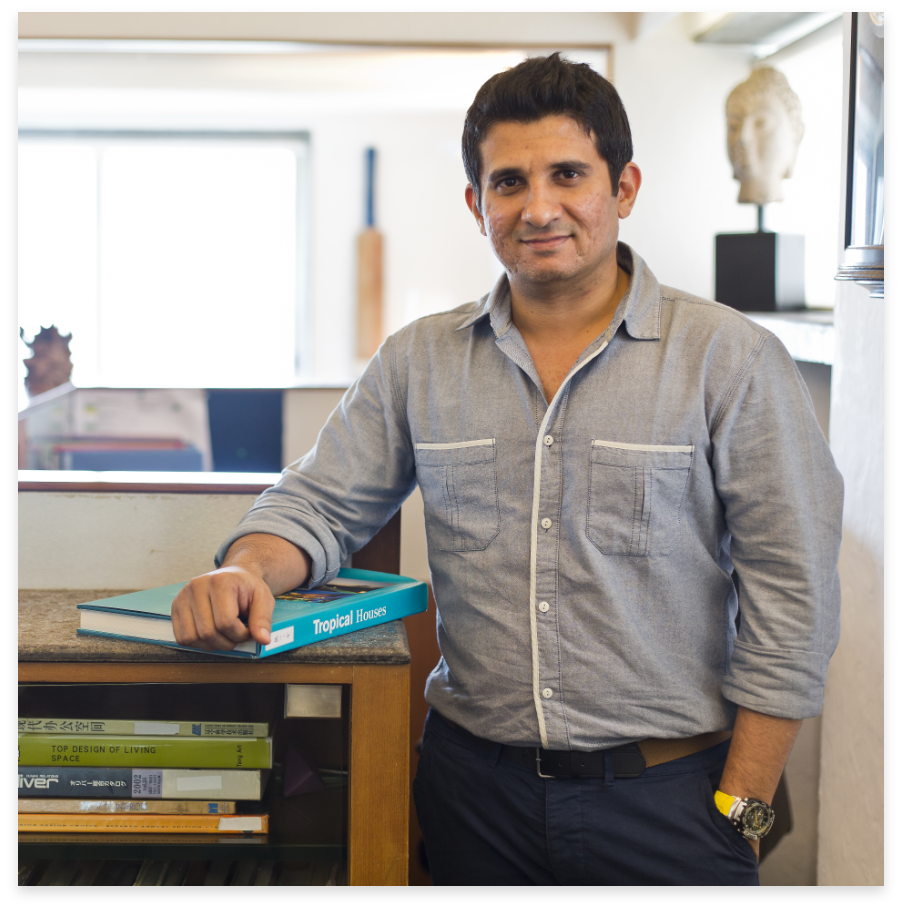 SCDS
At SIDDHARTH CHAVDA Design Studio we are driven by a passion to envisage a unique story for every client. We aim to provide benchmark design solutions in order to create the most enriching spatial experience. We apply our research, technical knowledge and creative insight to cater to individual needs of every client. Our work comprises of projects across RESIDENTIAL, COMMERCIAL and HOSPITALITY sectors across India and Sri Lanka.
PHILOSOPHY
At SCDS we believe that focused creativity lies at the heart of all design endeavors. We know that design vision must be cultivated and supported through collaborative expertise, practical innovation and Technical Management.
SIDDHARTH CHAVDA
SIDDHARTH CHAVDA is the founder and principal architect of SCDS. He is an alumni of the esteemed KRVIA, Mumbai and has an industry experience of nearly two decades. His philosophy towards design is 'evolutionary' - a belief in keeping abreast of trends and technology, combined with an intuitive and site specific response to design challenges.
The SCDS team follow an ethos of 'Ethics with Aesthetics' - having cultivated a design process that relies heavily on research and pragmatism to uplift every beautiful and luxury aspect of the design, to ensure that the project has a positive impact on the end user.